Google Cloud Integration
Using the inbound Avantra integration with the Google Cloud Platform, you can manage the servers in your GCP account using your Avantra UI.
To configure the integration in Avanta UI, navigate to Configurations ⇒ Integrations ⇒ Service Authentication ⇒ New ⇒ Google CP

After specifying the interaction type, fill in the service authentication data and click Finish.
In the Properties section of the newly created authentication, fill in the service authentication details (depending on the service type) such as type, private key, email, etc., double-click its name, make the edits, and click Apply.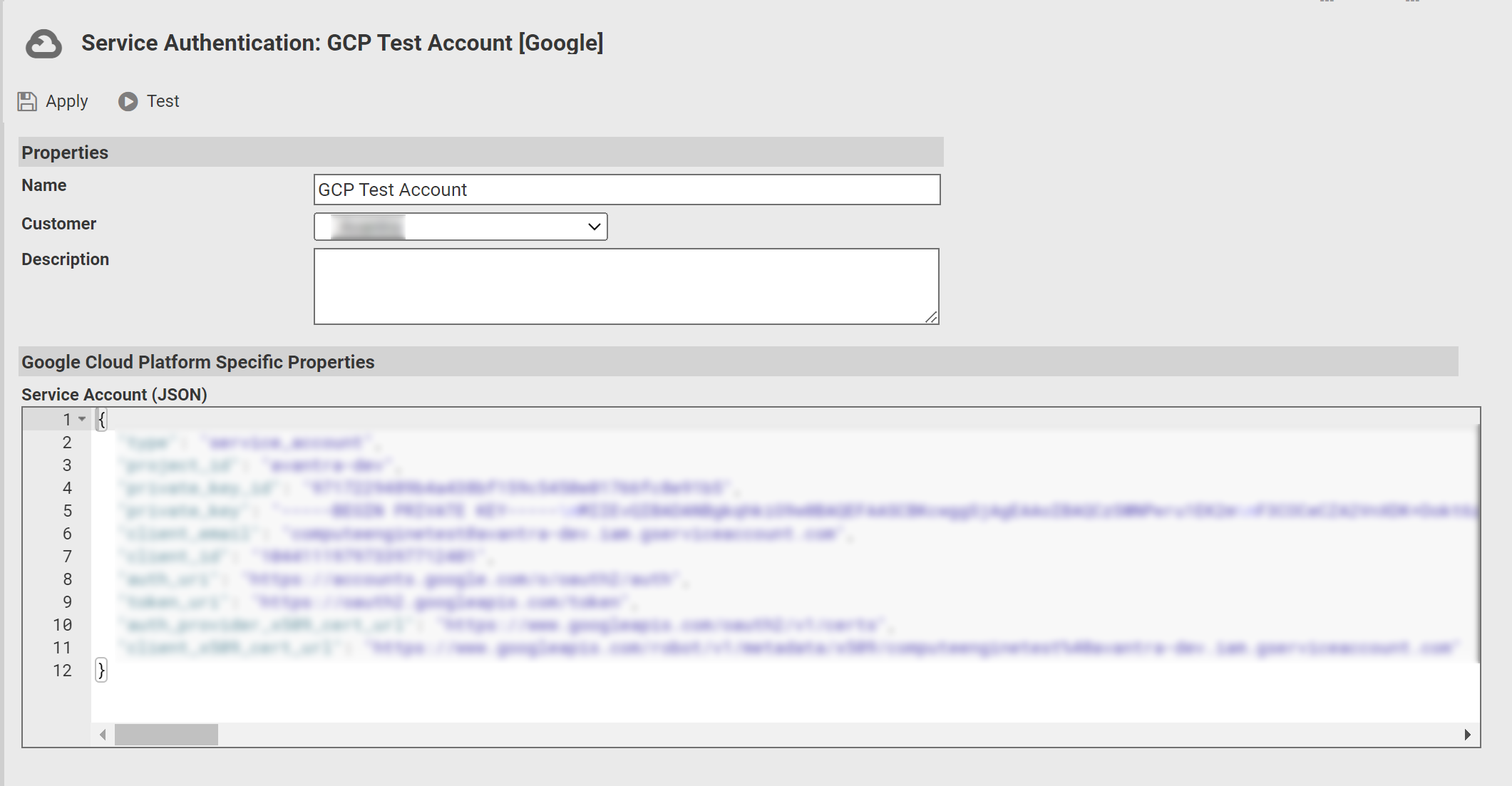 After GCP authentication registration, any server managed by GCP and registered in Avantra will be displayed in Avantra UI with Start and Stop buttons (framed in red), allowing you to launch/stop the server, checks, and monitoring parameters to configure and monitor the server's work.