Azure Integration
Managing your cloud servers in Azure is now also possible with the new Avantra+Azure integration.
To configure the integration in Avanta UI, navigate to Configurations ⇒ Integrations ⇒ Service Authentication ⇒ New ⇒ Azure

Fill in the service authentication data in the new window that appeared and click Finish.
Fill in the service authentication details (depending on the service type) in the Properties section of the created Azure authentication. Click Apply to save the changes.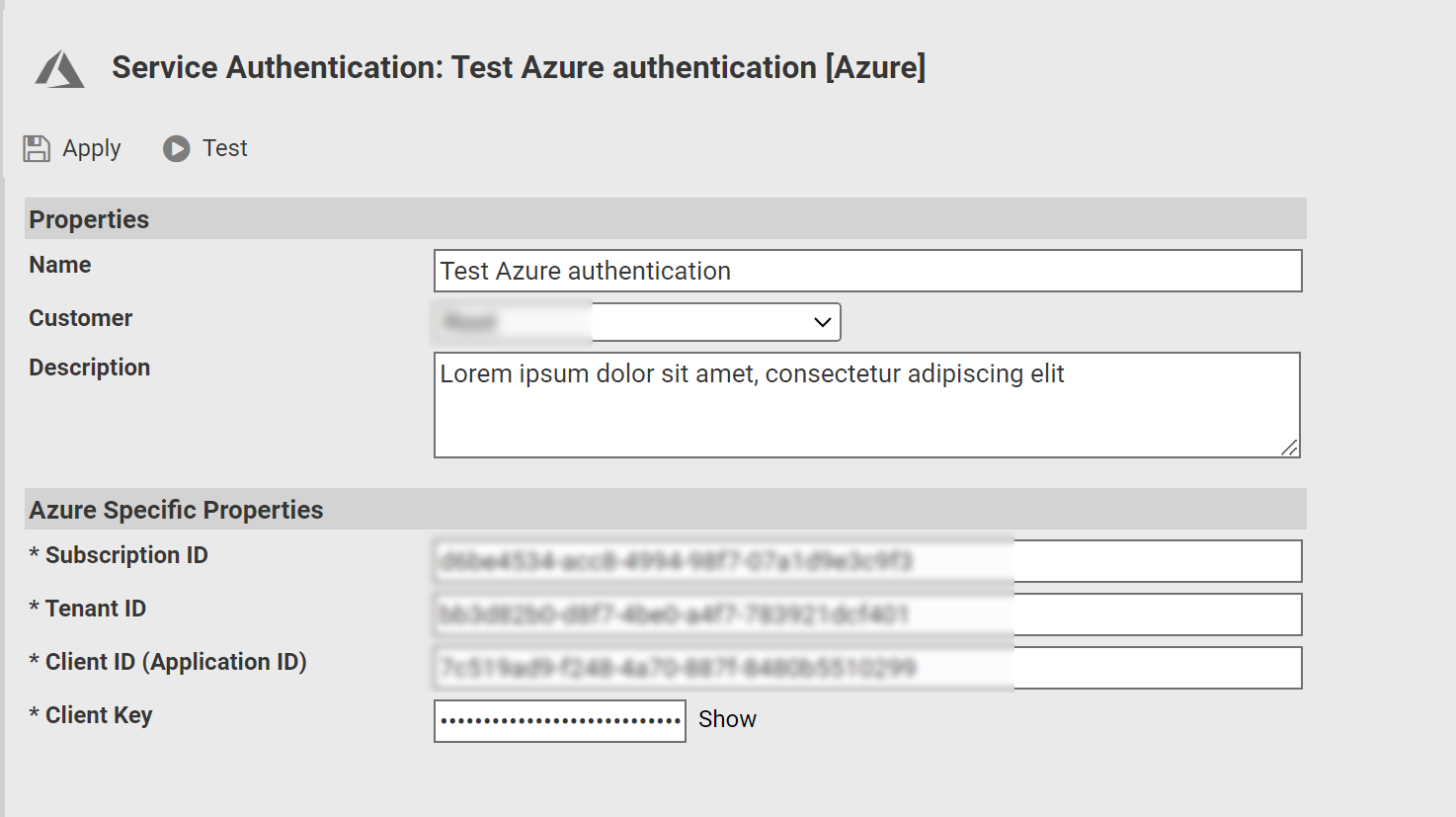 After Azure authentication registration is finalized, in the Properties tab select the previously created service authentication, and click Apply. Now any server managed by Azure and registered in Avantra will be displayed in Avantra UI with Start and Stop buttons (framed in red), allowing you to launch/stop the server, checks and monitoring parameters to configure and monitor the server's work.